MS-13 gang members indicted in 7 murders including killings of NY teens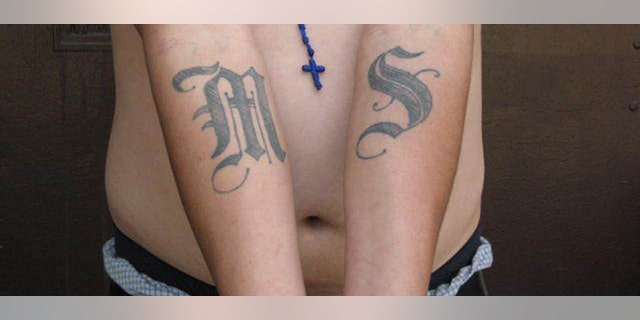 Thirteen members of the notorious Salvadoran gang MS-13 were charged Thursday in connection with seven murders including the 2016 killings of high school teenagers on New York's Long Island.
The gang members were charged with 41 counts which also include racketeering, attempted murder, assault and obstruction of justice, U.S. Attorney Robert L. Capers said Thursday afternoon.
Four of the suspects were charged directly with the murders of Kayla Cuevas, 16 and Nisa Mickens, 15, close friends who were beaten to death on Sept. 13, 2016, in Brentwood, N.Y.
Four others were directly involved in the death of 18-year-old Jose Peña-Hernandez, whose body was found on the grounds of the Pilgrim Psychiatric Center in Brentwood in October, investigators said.
ALLEGED MS-13 GANG MEMBERS ACCUSED IN HOUSTON WOMAN'S 'SATANIC' MURDER
Ten of the suspects are illegal immigrants, two are U.S. citizens and one is a green card holder, Capers said. He would not elaborate if Immigration and Customs Enforcement (ICE) was involved.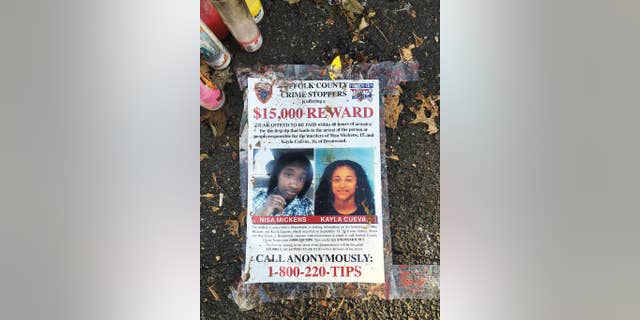 Law enforcement said four of the suspects were arrested in a raid early Thursday morning and will be arraigned in this afternoon in federal court. Two are still on the loose, while the rest were already in custody.
Mickens and Cuevas were slaughtered in a residential neighborhood near an elementary school in a Sept. 13 attack that came amid a national conversation about illegal immigration.
On Sept. 13, the day before her 16th birthday, Mickens' brutally beaten body was found on a tree-lined street in Brentwood. A day later, the beaten body of her lifelong friend, Cuevas, turned up in the wooded backyard of a nearby home. The teenagers had been inseparable and shared an interest in basketball.
TSA FINDS RECORD-BREAKING NUMBER OF FIREARMS IN CARRY-ON BAGS
Capers said brothers Alexi Saenz and Jairo Saenz are MS-13 leaders who ordered Cuevas' killing in retaliation for her calling out the gang out at school and of social media. He said Enrique Portillo and two juveniles have also been charged with killing Cuevas and Mickens.
"The day Nisa Mickens and Kayla Cuevas were heinously murdered, the Suffolk County Police Department made a commitment to their families and to the residents of Brentwood that justice would be served. Today, in collaboration with the FBI and the United States Attorney's Office, we have delivered on that promise," Suffolk County Police Commissioner Tim Sini said.
Elmer Lopez and German Cruz and two other fugitives have been charged with the murder of Peña-Hernandez, who law enforcement said was a MS-13 member and killed because he was suspected of violating gang rules. A third juvenile MS-13 member has been charged with the Peña-Hernandez murder.
Peña-Hernandez's was killed in June 2016, but his skeletonized remains were not recovered until October.
Police also discovered the skeletal remains of 19-year-old Oscar Acosta and 15-year-old Miguel Garcia-Moran in a remote industrial area of the town. Acosta had been missing since May, and Garcia-Moran vanished in last February. None of the suspects indicted Thursday have been charged with their murders.
Law enforcement officials have said MS-13 is the largest gang on Long Island with Suffolk County "cliques" concentrated in the villages of Brentwood, Huntington, Copiague, Farmingdale, and Islip. The gang has been blamed for 30 other killings on Long Island since 2010.
"For far too long, MS-13 has been meting out their own version of the death penalty," Capers said.
Since the killings last fall, Suffolk County police have arrested more than 125 suspected MS-13 gang members in Brentwood and elsewhere.
Simi told Fox News on Thursday that violent crimes have gone down more than 45 percent since the fall.
'Today marks the beginning of healing for the families and the community," he said. "It's a great day for justice... but the job is not done."
Fox News' Tamara Gitt and The Associated Press contributed to this report.